Get Involved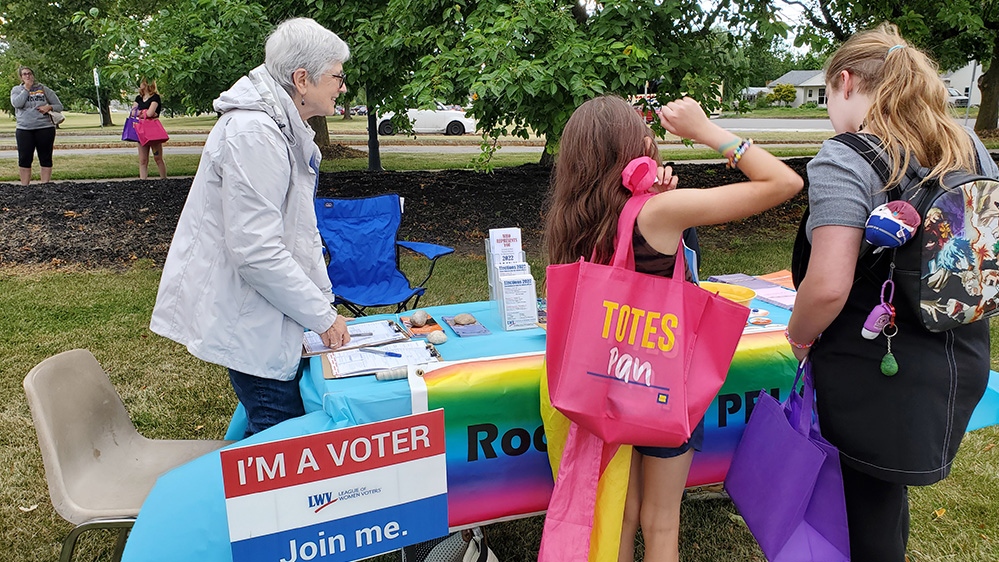 Members of the League of Women Voters are involved in a variety of exciting activities that contribute to the League's mission of encouraging all citizens to participate fully in our democracy. Our members are engaged in:
Voter Services: Registering voters at a variety of venues throughout the year and participating in Get Out the Vote (GOTV) activities. Visit our Voter Services page to find out how to volunteer.
Registering new citizens during our county Naturalization Ceremonies.
Planning education forums on issues important to our democratic process.
Sponsoring candidate forums.
Advocating for critical issues on which our Rochester League, and State, and National Leagues, have taken positions. Read about the Rochester Area positions, State positions, and National positions.
Casting light on local government by observing and reporting on meetings through our Observer Corp/Sunshine Corner program.
Addressing groups of citizens and students through our Speakers Bureau.
Speaking to high school students about the importance of voting and civic engagement.
LWV-RMA members, look for emails from the League on how to join in these volunteer opportunities.
Not a member and want to get involved? Join us!